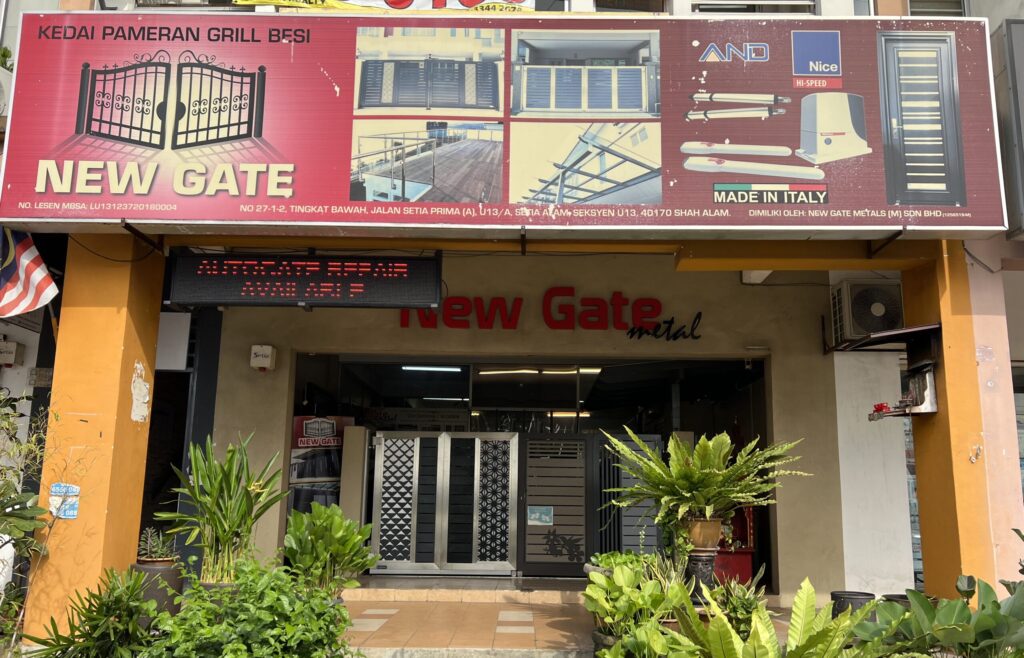 New Gate Metal was established in 2008 in Setia Alam. Over the years the name New Gate Metal has been synonymous with the highest quality metal works product. Our highly experienced and skilled team of craftman have more than 30 years of experience working on residential and commercial properties across Klang Valley.
Today, we continue to proudly deliver excellent standards of craftmanship together with our famous ' direct-from-the-factory ' value and service. Our core business is the manufacture and supply of wrought iron, mild steel, stainless steel, automation systems, security doors and well covers amongst other items.
Contact our friendly team today or visit our Setia Alam showroom to view samples of our work and product. Our technical sales team are always on hand to give you help and advise on choosing the right product for your requirements.